1974 Bonita
Bonita was originally named, The Thrush. This is the first album written by me, then recorded by me and produced by me. That was as far as I could take this project in 1974 with no recording contract or relationship with any record companies. It wasn't until 1984 that I founded my own independent record label, Shaolin Records. I recorded this album as the staff Record Producer and Recording Engineer of Bonita Studio in Bonita, California. I did it in my spare time, usually late at night and often with my many friends and the studio session players I befriended from recording sessions there. This album has songs inspired by a variety of factors while living in the huge A-frame house next to the recording studio.

I was 20-years old producing radio spots, recording demos for local artists, and engineering-producing a few Western-Country music albums. I also recorded several mariachi albums for bands that crossed the border from Mexico to record there. It was an incredible experience to be the staff producer-engineer and turn 21 while working there. A wealthy record producer and his wife took me out for my 21st birthday.

This album grew from one song I recorded at Bonita Studio as a paying customer, "Wishwood Bridge," into an album of experimentation and inspiration. This album was recorded on a Tascam 4-track 1/2″ tape recorder. I got real good at 4-track recording in the two years I was an engineer here.

(This was also when I began the

Autumn Flavours

poetry book based upon an inspiration of life being lived in 4 seasons that repeat throughout a lifetime.)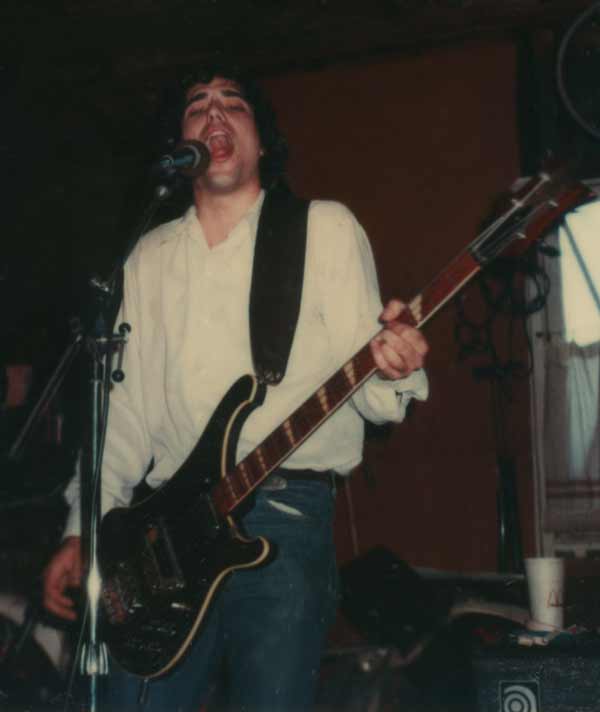 1975 Underground
This was my FIRST album actually preconceived as a story or movie in my mind. I consider this to be my FIRST ROCK OPERA because I planned from the first to the last song with songs to tell the story.

This story plus the following rock opera story would be combined in 1984 to become the novel, Sid's Place.

(This was inspired by the book

Helter Skelter

and my own experiences living on communes and hitchhiking across Canada and the United States.)
1976 In Violence
This was my SECOND album actually preconceived as a story or movie in my mind. This ROCK OPERA is a continuation of the story in the rock opera, "Underground," starring Tom Calder.

(This was inspired by the book

Helter Skelter

and my own experiences living on communes and hitchhiking across Canada and the United States.)
(Tom Calder would become the bass player for American Zen in 1992. Sam Persons was the last bass player to travel to Salt Lake City, Utah to record with American Zen. He was the bassist of the band Injun, who only performed a couple concerts but rehearsed in "The Bat Cave," from 1986 to 1988.)
1976 The Pauper
This was my THIRD album actually preconceived as a story or movie in my mind. I woke up from a bizarre dream that seemed like a previous lifetime. Since I played flute in my dream and went out and bought one immediately. I still have that $75 Selmer-Bundy flute. It needs to be repadded. Hmmm. Hopefully soon.

I produced this album at a 16-track recording studio in San Diego: Studio West. Since I was paying for the studio time I didn't record the entire album. But the four songs we did record came out fantastic! I got my friends, relatives, brothers to attend the sessions. For the song, "Beggar's Call," I set up the huge recording studio like a flea market and had all my relatives pretend to be selling something as I walked amidst them. This is the intro to the song and was added in the solos to make it seem like a movie soundtrack.

"The Pauper"

"Without You Day By Day"

"Beggar's Call"

"Together And Free"
1984 Coyote in a Graveyard
Because of this song, I became "The Coyote" and later in 2007, "The Hippy Coyote."

Michael J. Fox performed "Johnny B. Goode" onstage with us one night. We became friends and I would visit him on the Universal soundstage when they were filming that TV sitcom, __________. I didn't know who he was because I didn't watch television during the 1970s and 1980s. I didn't even allow my roommates to bring a television into our house. I'll explain another time.

This rock opera, Coyote in a Graveyard, was written while I was living in my 1-ton Ford Van and working as a Union Journeyman carpenter at the LAX in 1983 and and 1984. I was making a ton of money and just saved it to start my record company, Shaolin Records, and release my first album "TEMPTATION" in September 1984.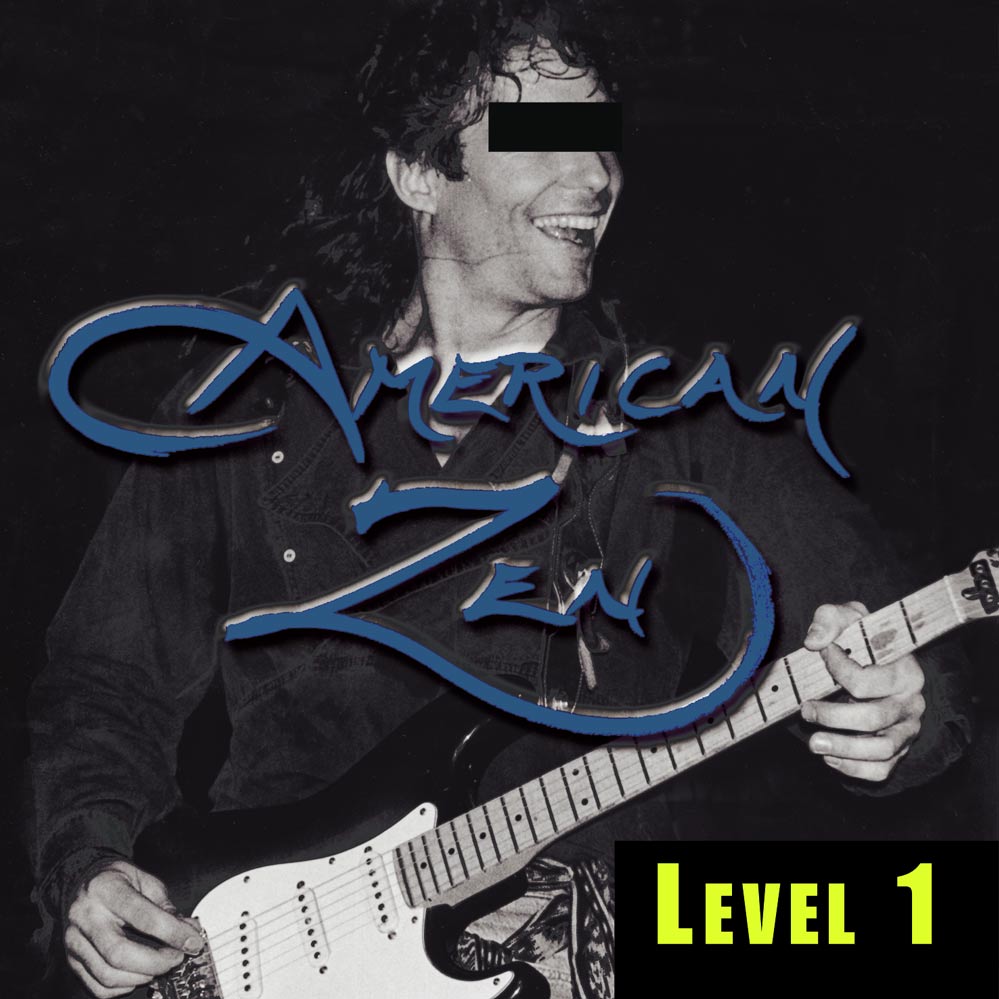 1992 LEVEL 1 = Peace Of Mind
The American Zen spiritual journey began when I moved to Utah and began raising my daughter, Caitlin. My drummer from Los Angeles visited me and when I played him the drums I'd recorded he said he couldn't do them better. Obviously, he could. Bruce Candelaria is an amazing drummer. We lived together several years and played and jammed and recorded and performed… But he liked the simplicity of what I'd done. He'd been trained as a jazz drummer and like Buddy Rich could play the Hell out of his Ludwig Vistalite drums. He got them because of his rock drummer hero, Bonham of Led Zeppelin. So I became Steve Hixon on all the American Zen albums. The real Steve Hixon died of a drug overdose. We were best friends as teenagers and he was a drummer I learned how to play guitar with in the 1960s.

Rory G is the guitarist of American Zen. He is based on one of my guitar heroes I saw seven times in concert, Rory Gallagher.

Tom Calder is the bass player of American Zen. He is based on the character in my novel, Sid's Place.
1993 LEVEL 2 = Christ Killer
The Christ Killer album is the story of my battling with the Mormons in Salt Lake City, Utah. But by the end of this album we became peaceful friends and I lived the next few years as happily as possible in Utah.

I tried for the first couple years to create a performing rock band in Utah, but I couldn't find any musicians who weren't Mormons, of the Church of Latter Day Saints. Eventually, each of these band members would get hounded and threatened by their Christian brethren into quitting. They'd get threatened by their priests, their parents, and their employers to quit American Zen, "That Buddhist rock band." That's how we became, "America's first Buddhist Rock Band™." We earned that title.
2001 LEVEL 3 = I Want You To Love Me
After escaping Utah in December 1999 before the "Millennium Apocalypse" we lived in a rustic cabin in the Angeles Forest with our water pumped from a stream and a septic tank that had to be pumped out every three months. My wife left me for a Xerox coworker and I found romantic solace with a Kung Fu student I'd left behind in Utah. She divorced her husband and pursued me. I enjoyed that.

I invented "bass poetry" on that album by first performing my bass to put my son Rory to sleep each afternoon. And then, by playing bass during phone calls to "Lara" as she masturbated. My bass playing really improved!
2010 LEVEL 4 = Kung Fu Cowboy PART 1: King Solomon's Temple
I joined Freemasonry in 2007 which changed my life to some extent. This rock opera of my life was reorganized several times into a story about Hiram Abif, the architect of King Solomon's Temple in Jerusalem, instead of my own tragic love story of losing my family. The final rock opera story of this album is a music video of every song detailing this epic story of building the original Temple of Jerusalem, and the slavery required to make that happen.

The drums for this album were recorded in the gymnasium where I taught Shaolin Kung Fu classes at CV Park.
2011 LEVEL 4 = Kung Fu Cowboy PART 2: 3rd Degree Master Mason
This is a continuation of Kung Fu Cowboy Part 1. This rock opera starts with the execution of the three Fellowcraft Masons who murdered Hiram Abif at the end of the previous rock opera story.

This became a similar rock opera story to "The Pauper" rock opera I wrote in 1976. This is a fantasy story that may never be made in a series of music videos that I wrote to portray this magical story of King Solomon being transported through time into the year 1969. In "The Pauper" I am transported back in time to 1569.
1994 LEVEL 5 = Pipe Carrier
This rock opera was release on cassettes in Utah in 1994 and sold to my students. I had become involved with the Lakota Sioux and made a "Pipe Carrier" or "Medicine Man." The Native American record companies were solicited with this album, but they would not release it because, "It contains too much spirituality and stories of Native American ceremonies." They would never publish a photo of ceremony either.

This Pipe Carrier rock opera details my journey into Lakota Sioux traditions and becoming a disciple of Fools Crow.
1995 LEVEL 6 = Vision Quest
The Vision Quest rock opera tells the story of me traveling to the Rosebud Reservation of the Lakota Sioux for my "Hanblechia" vision quest ceremony.

I spent time on the mountain and a day with an elder, Sinew, before they sent me to Bear Butte to complete my vision quest. Chief Richard Sparrow Eagle told me he received a vision the night I was on the mountain and told me that he had been told, "Sent Richard Coyote to Bear Butte where Crazy Horse received his visions." So the album continues to Bear Butte where Grandfather gave me some interesting advice.
2014 LEVEL 7 = End of the Line
Homeless in my Tacoma Studios, I wrote this album while parked in the garage of my kids. This was the end of my relationship with both my children but the songs were about my life in the movie industry producing my first Kung Fu Cowboy movie.
2014 LEVEL 8 = Memorial Day Album
Memorial Day rock opera is a series of songs in the order that I received them on Memorial Day, 2014, living in my Tacoma Truck. I'd fixed the radiator and moved out from the garage of my kids to the street in front of their home. I parked across the street from the place in John Wick #3 where they filmed the awesome KNIFE FIGHT.

These songs each had a different voice that shared their unique visions of their last days of life during several different wars. So these songs all tell the stories told to me by these voices. I didn't see them, but I saw what they saw… and did. I wrote the lyrics, then recorded the songs, then sung them into my Zoom 4-track recorder. I kind of let the voices sing through me, so I thought to myself, "It's okay. I'll resing them later…" But I didn't. So these are all sung a little different, and I was less concerned with perfection, and more concerned with getting the songs completed so I could get those ghosts out of my head. Everything worked out fine, and I haven't heard from those ghosts since.

I had always planned for LEVEL 8 of the American Zen Buddhist odyssey to be some sort of bridge to the afterlife. I never would have guessed that the afterlife would create a bridge to me.
2021 Buddha, A Rock Opera Audiobook
Buddha, A Rock Opera Audiobook was originally going to be called, "Buddha Story." But when I finally got started writing it and made a notebook for it… I realized this was going to be a project unlike anything I'd ever done before. It is a rock opera. An album of songs that each tell a story and connect in a linear manner to detail the life of Siddhartha Gautama the Original Buddha from teenager to death.

Then I realized that some of the poetry and storytelling may be necessary to convey the story since I may not be able to produce the music videos that would represent the actions and drama that I see in my mind as I play and sing the songs. So, as an orator between the songs, I could create the visuals necessary to convey this story that no one has probably ever been aware of. The true life of Buddha #1.

There's murder and deception and tragedy and family… I hope to create the most realistic and complete view of Buddha's life–that I know of.